No video, but as I was working just now I figured why not grab a couple of shots.
Here's some Blood Angel Assault Marines I was working on. I'm not really happy with the red, so I may not be painting up an army of these like I originally thought I would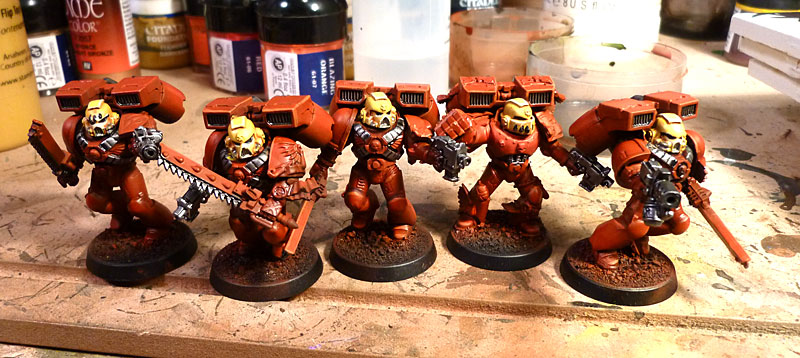 Here's another Ironclad Venerable Dread - this time with more Black. This is before applying decals and weathering. And the metals need to be done. Still lots to do on him I guess, but I'm more optimistic he will look great.