Finished these guys tonight and wanted to post a shot before I go to bed. I'll have to take a better/bigger shot before uploading to my CMON gallery but wanted to share with the blog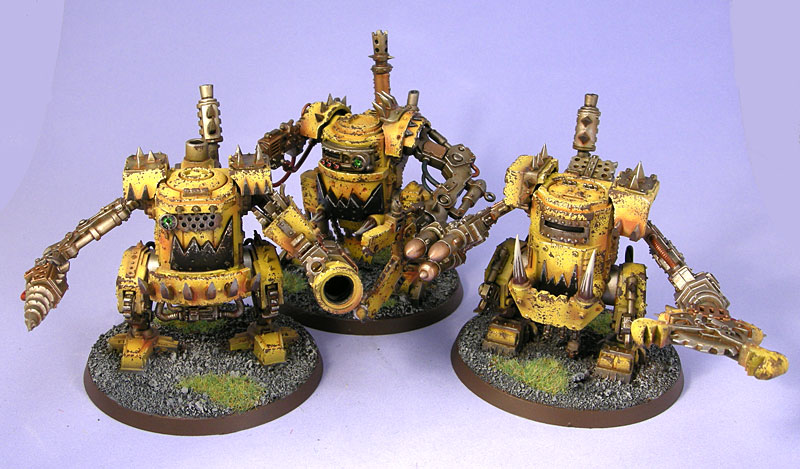 9 Comment(s).
It is remarkable, very valuable message
cheap phentermine
Rather valuable phrase
tramadol online
This answer, is matchless
buy xenical online
I will know, many thanks for an explanation.
xanax prescription
You are not right. I am assured. Let's discuss.
phentermine uk
70b269
Posted by Brad:
beautiful as usual! Good idea switching around the exhaust pipes. I really like the chipped look on the yellow on the one on the right. And the green eye-piece is nice, I like it better than the usual red. Great work!
Posted by Jarrett:
Thanks guys!
Posted by Robin:
Sweet! They look great man.
Awesome!