One of the first things completed for my IG army is this Leman Russ Battle Tank. I converted it slightly (new barrel) because Im not a fan of the somewhat cartoonish fat barrel on the stock kit. I also added plasma sponsons. I had to convert those because the ones that come in the new demolisher kit are being used on the Executioner. As with all my armies, the goal here was something that could look really good on the tabletop but doesnt stand up to close scrutiny.
'Course, as I was uploading my photos I realized that I missed a step - the fine dusting of dirt along the bottom of the sides/tracks. So I'll probably add that too.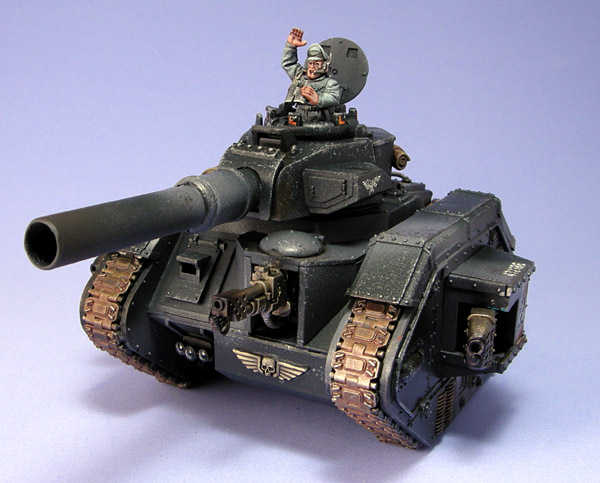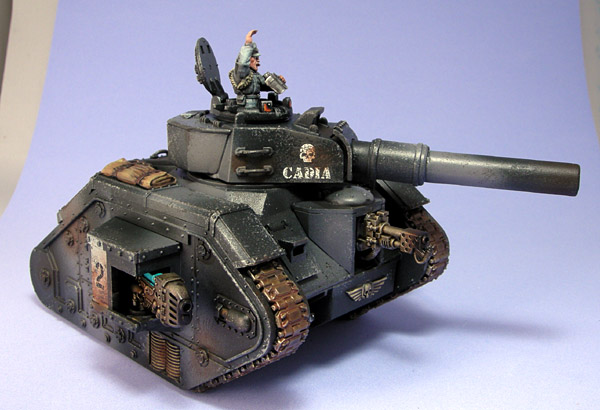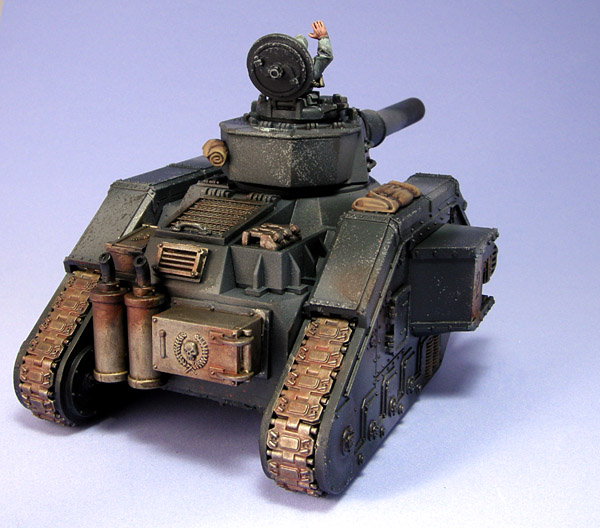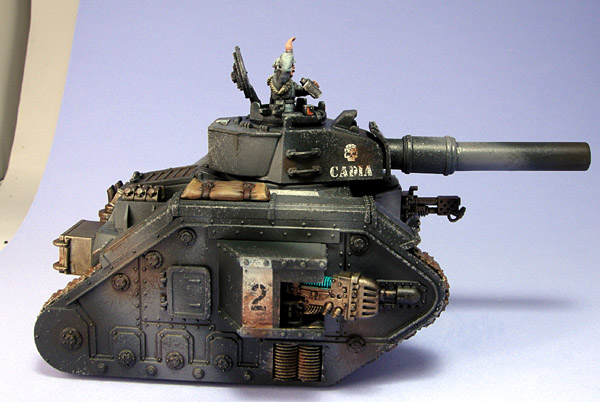 10 Comment(s).
Posted by Thanh:
I congratulate, a remarkable idea
clomid 100mg
On mine, it not the best variant
discount phentermine
I consider, what is it ? false way.
buy ultram
I am very grateful to you. Many thanks.
adipex diet pills
What exactly would you like to tell?
tramadol tablets
21c5b3
[url=http://www.coach-bags-outlet.com/]coach outlet online[/url]
chanel bags 2010
http://www.coach-bags-outlet.com/ coach bags outlet
[link='http://www.chanelbags2010.com']chanel bags[/link]
Posted by Anonymous:
This
swiss replica watches
allows for an extremely accurate reading to within
replica Breitling watches
of a second. Paying tribute to the world of automobiles, the
replica Cartier watches
boasts one more exclusive feature - the "variable tachometer."