I think I should really get a small tripod for my upstairs office if I'm going to take the occassional WIP shot. These are just too shaky / blurry lol.
Here, in blurry glory, are a few tanks I have in progress. A converted Leman Russ Battletank, a Leman Russ executioner (the photo makes the glowing part look really bright and silly - much worse than in person) and a Hellhound which I will use as a banewolf but I dropped the nozzle between the boards of my deck. But I digress.
The various tank commanders aren't finished (highlites, details) yet and these need some more highlites and some snappy graphite edging on the sharp edges. And various other details (and a matte coat, they are pretty shiny right now). I really enjoyed painting these tanks kits.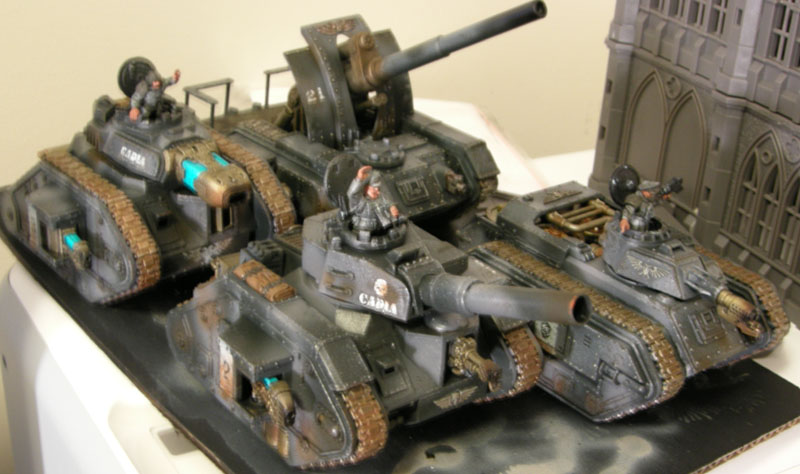 4 Comment(s).
Posted by MichaelG:
Not that you need to get one (your pics are fine) but the newer digitals have anti-shake mechanisms that work pretty durned well.