Hey guys,
Here's a WIP shot of my latest project - an Imperial Guard Valkyrie. I'm using my airbrush a lot on this one, and also using the Forgeworld Masterclass Modeller book as reference and to learn some new techniques for weathering etc.
Still lots of work to be done on this guy obviously, including all the metal areas, more weathering, and the inside of the cockpit.
Unfortunately I wont get much more done before my UK trip.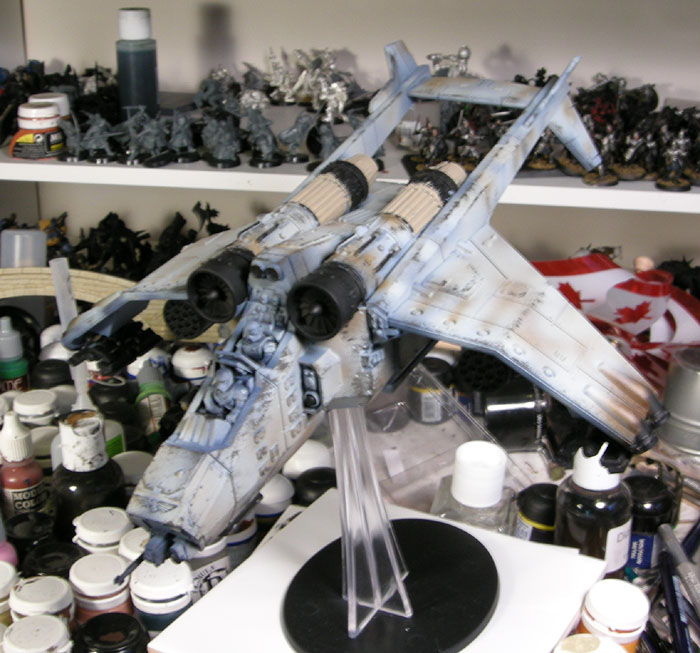 Update: Got a bit more done, but this is probably it until the weekend. It needs transfers, canopy added, a bit more work on the metals.